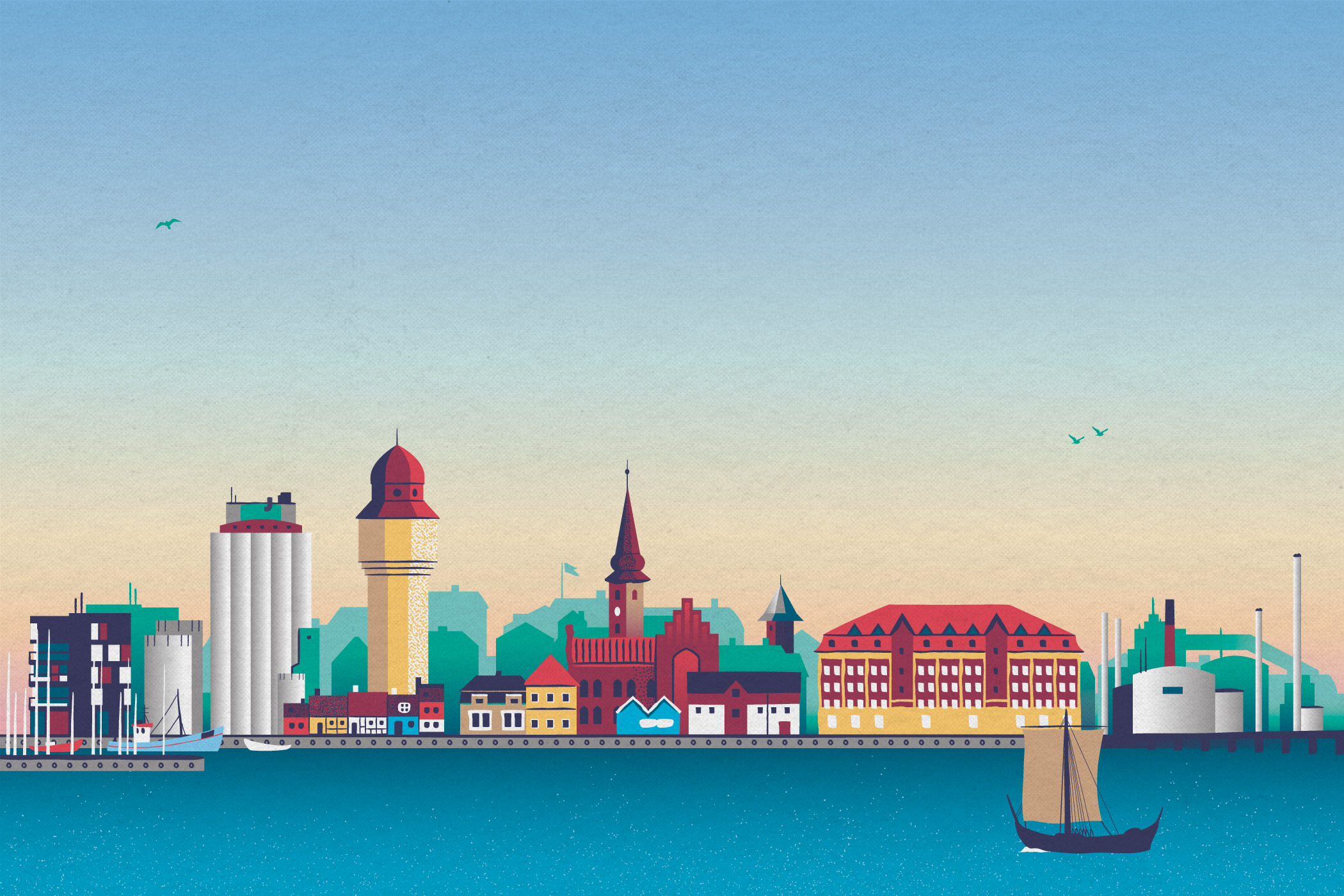 LEGESKIBET

Editorial illustration of 10 Danish harbor cities with site specific buildings and landmarks for Dragør, Esbjerg, Frederikshavn, Gilleleje, Helsingør, Kalundborg, Nordhavn, Nykøbing Falster, Svendborg & Thisted.

All illustrations are made in vector due to the demand of future scaling for largescale print. The color pallette is of 10 restricted colors from the clients visual identity.

Legeskibet originated in a collaboration between Gerlev Legepark at Gerlev Idrætshøjskole and Lauritzen Fonden. The purpose of Legeskibet is to develop the special Danish movement and play culture, and the project is followed closely by the University of Southern Denmark, which is to ensure continuous knowledge gathering and documentation of effect.